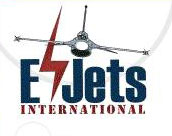 September 2010
by Bob Violett
A Perfect Show for BVM
When we invest in the preparation and travel for a jet event, we have three basic goals to accomplish:
• Get there without a scratch
• Put the models back in the trailer without a scratch
• Get home without a scratch
If we do well from a product performance, and business point of view, that's gravy. At this year's E-Jets International we earned a lot of gravy. BVM won all of the competitive trophies: the top 5 places in the Speed Run event, the top 3 scale awards, the Best Finish award and the Outstanding Flight Performance award. See all of the results below or posted on the TORKS.com under 2010 results.
The R/C Jet forums are really busy before a major event with some participants boasting about what they are going to do at the event. Just after the event, some of this same group have to offer excuses as to why they didn't perform as self prophesied or blame some other entity for their "no show".
The BVM strategy is to do our homework, flight test the products prior to the event, and then present them in a favorable way at the show. So, when you attend an event like E-Jets International and you see the BVM products "In-Action", that is "Reality", not just internet hype. It is our 25 years of experience in this business that helps modelers make their jet aircraft and accessory purchases. Their choice is based on that "Reality".
The TORKS club of Grove City, Ohio is an exceptionally fine organization with a lot of experience in planning and hosting jet events. No model airplane club does it better.
It is our honor and pleasure to be a part of this event and we look forward to the 2011 production.
Photo Gallery
click on photos to enlarge
Dustin Buescher and caller/coach Chris Keene won the scale event with our twin EVF 2 12s powered Phantom. The centerline tank jettisons at show center for the "wow" factor points. It was a bit crosswind for the finals and there is no better mount for that challenge than the F-4. Jet puppy "Carolina" adds to the fun.
Kirk Sonnier traveled from Redmond, Wa. with his BVM Fury in a rarely seen paint scheme. Rob Lynch flew the EVF 12s powered model to 3rd place in the scale event.

The F-80 with EVF 2 12s power has done well in a few serious scale competitions and garnered 2nd place at E-Jets International. Perfectly simultaneous tank drop at show center add to the realism. This model is exemplary of good inlet design that allows super vertical maneuvers and high speed passes using only 115 amps at full throttle. A close up look will reveal that the scale inlet diverters are installed and do not detract from performance.
The F-80 and T-33 will be available as all composite kits (you assemble and paint) by year's end.
BVM F-16's were produced for D/F propulsion in the 90's. We offer a conversion to turbine power (JetCat P-60). Now, BVM has accomplished an upgrade kit of a few parts and photo enhanced instructions to convert the many F-16's that are out there to EVF power. The package will facilitate conversion of a new, in the box kit, to one that was finished and flown with D/F power. Price and availability will be posted soon.
This BVM demo example was flown at E-Jets 2010. It is a fast scale jet on ThunderPower 45c 6500 Lipos. The (3) 4s packs are neatly stored fore and aft for C.G. control.

Pablo Fernandez traveled from south Florida to enjoy his hobby. Pablo's EBandit flight routine is very impressive. It's all BVM with ThunderPower 7600 batteries. Another dose of that "Reality" stuff.
George Kreyling from Naperville, IL is very pleased with his EVF 10s powered Electra. Although new to this sport, George is an accomplished R/C pilot and is looking forward to his next project.

Chris True's very early Electra Kit is also EVF 10s powered and was seen airborne many times at E-Jets 2010. A mix of film covering on the wings and tails and matching paint on the fuse allows an easy to finish, light weight airframe.
Noon time is airshow time in Ohio. The TORKS entertain the spectators with a patriotic theme Skydivers act, helicopter candy drop for the kids, and then sponsoring manufacturers take part. Proceeds benefit a local children's charity. Our efforts for the Saturday show are captured here.

The speed run finals were held on Saturday afternoon. Conditions were pretty good except for a 7-8 mph crosswind which challenges the pilots a bit and understandably costs a few mph. The top five finalist are shown in order of finish from left to right, all flying Electra's on the two way course.
Pilot
Dustin
Rob
B.V.
Larry
Carl
Fastest Pass
227
220
208
198
187
Average Speed
218.5
213.5
197.5
196.0
186.0

Dustin had just finished a test flight for Tom and Jody on this converted BVM Maverick when it started to rain late Saturday. This model had a long history of owners and gained weight with each one, but it still flew with an EVF 4010. Old models are OK if they haven't been repaired and painted multiple times.

Sunday was a relaxed day of just fun flying and we stay to help the club with their noon time show for the paying spectators. Rob Lynch and I enjoyed a formation routine with EBandits. It is a perfect subject for this activity.

The TORKS key man Terry Nitsch got a flight on the BVM EBandit in between his many duties to keep things running smoothly.

Great Pilot - Great EJet!
See also Speed Runs in Perspective