T-38 Jet Rally
at Reese Center
Lubbock, Tx
August 17-19, 2001
The 2nd annual T-38 Jet Rally in Lubbock was a success. CD Mike Danchak organized the event that drew many pilots and spectators. With a 10,500 ft runway and all open land around, it is easy to see why this Jet Rally is one that is very well appreciated by pilots. Here are some photo's from the event, courtesy of Mike.
The noontime lineup on Saturday.
Professor Moh Ayoub flew his Maverick throughout the event.
At 70 years old, he is enjoying his hobby and is working on a Bandit.
Mike Hemperly Jr. came from California to fly at the T-38 Rally.
He is a talented pilot and has logged many flights on his Bandit V.
This model has over 460 flights on it (including flights from the previous owner - John Redman).
BVM rep Steven Ellzey was on hand and flew his turbine Bandit.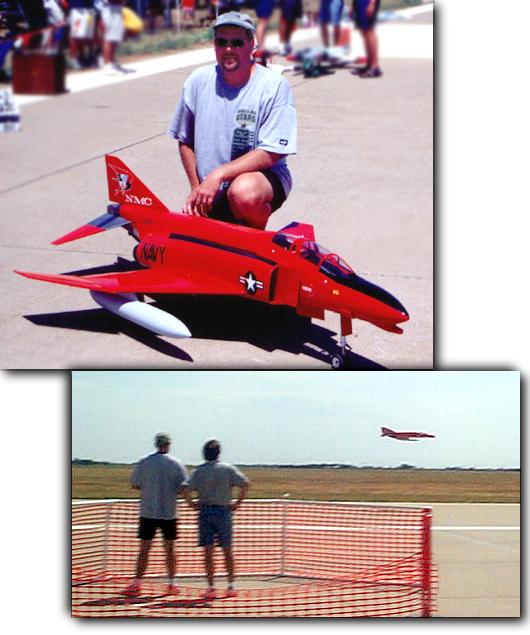 Mike Jensen attended with his newly finished BVM F-4 and logged many flights.
BVM rep John Redman from Rosamond, California had a great time winning the Top Gun award with his MiG-15 and assisted Mike Danchak on the test flights of his new Bandit.
Besides attending to the chores of Contest Director, Mike Danchak managed to get a few flights with his new RAM powered turbine Bandit.