George Kreyling from Arizona was able to get the first flights in on his new Go Fly Evo e Bandit. Plane is running 12s power, Savox servo package and Jeti for guidance.
---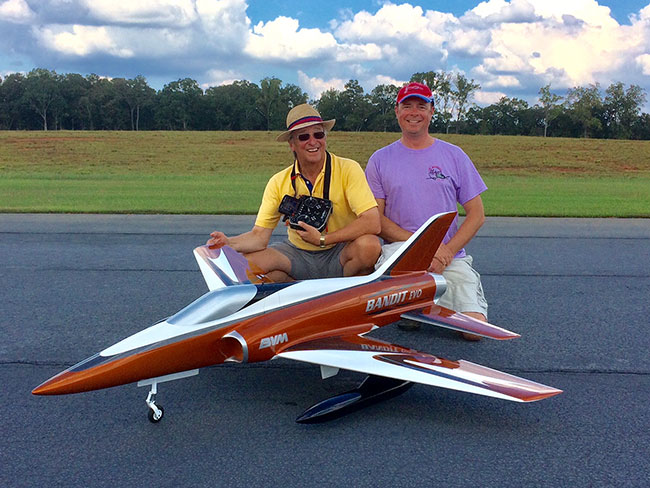 A Very Successful Maiden Flight!
The Bandit Evo was delivered ready to fly from the factory minus receiver. After a few hours it was ready and BVM Rep Nick Smith commented that it felt very like his own Bandit ARF.

30 minutes later it was back in the air with its owner, David Ruskin. Who was delighted and felt it was the best Bandit he ever owned.

Thank you for a wonderful service in delivering this order to my customer, David. Much appreciated.
Best Wishes,
Jonathan Smith

---
Adam Goulding from Australia with his award winning Bandit EVO. Adam took home the
"Best Sport Jet" award at the Queensland Turbine Flyers Association Annual Fly In.
Contact Us
All graphics, photos, and text Copyright 2018 BVM, Inc.
Use of graphics or photos without written permission from BVM is strictly prohibited.