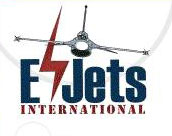 Grove City, Ohio


For those in the E.D.F. business, E-Jets Ohio has become "The Venue" to show and demonstrate products. The '09 event drew 80 pilots from all over the U.S.A. and several foreign countries. The weather and the facility were perfect, allowing non-stop electric jet enjoyment.

One great advantage of such an event is that a prospective electric jet customer can observe for himself the performance of the products. If speed, rate of climb, endurance (flight time), ease of landing, and reliability are important to him, personal observation at events like E-Jets negates the need to filter internet hype from reality.

The BVM demo team brought 9 EVF jets to the show, flew them all multiple times logging 5 1/2 to 7 1/2 minute flights, and experienced "zero" airframe, powerplant, or battery problems. Additionally, BVM Reps, Rob Lynch, Enrico Traby, Dave Malchione, Tim Redelman, and Bob Belluomini demonstrated the excellence of their skills and the BVM products.

E-Jets Ohio served to reinforce the reasons BVM Jets are # 1 in the arena of high performance and reliability. The eight trophy plaques for the Top 5 Speedsters, the "Best Sport Flight", the "Best Scale Flight", and the "Best of Show" are testimony to the validity of our slogan "Engineered for Success".

To have speed, endurance, vertical performance, and safe landing characteristics, the design and execution of the powerplant and airframe must be thoughtfully integrated and optimized for efficiency. It is doubtful that 3 to 4 minute flights with heavy, obsolete airframes will satisfy many customers.