Go Fly jets from BVM require just a few hours of your time from box to being flight ready. Tasks require installing a radio receiver and batteries, bolting your engine to the fully prepared mounts, and connecting the fuel and smoke system tubing. A few electrical connections activate the Navigation and Landing Light system. To assist you in these tasks, the Renegade comes with a photo enhanced "Assembly and Flight" manual.
Specifications

Length:
Wingspan:

118"
118"

Turbine Engine:
Channels Required:
Gyro:
220-260 class
12 - 14
Optional
.
NOTE: This airplane full of Fuel and Smoke will meet the requirements for the AMA Large Model Airplane Program. Please click below for more information on the LMA1 Program.
https://www.modelaircraft.org/largemodelairplane
Clicking on the link above will take you from the BVM website to the AMA website.
Special Features Installed

Central Control Unit (CCU)

Landing Gear w/Trailing Link Struts and Air System

Digital High Voltage Metal Gear Train

Servo Extensions and Linkage Rods

Navigation & Landing Lights

Fuel System

Doublewall Stainless Steel Thrust Tube

BVM Air Fill Valve

Air Tanks
BVM Servos Now Installed in
Models
BVM servos (32kg and 42kg) are now installed in our Renegade model.
The NEW BVM Servos offer a higher resolution than the previously installed servo's.
The 32kg & 42kg are HV, Digital, and Brushless.
Made by a well known manufacture in Taiwan.
Only available with a
model purchase. Not available for individual sale.
BLS 320 Specifications:
Torque @ 7.4v - 32.0kg/444.4oz-in
Speed @ 7.4v - 0.12 sec/60 deg
Refresh Rate: 333Hz
Motor Type: Brushless
Resolution (4096)
BLS 420 Specifications:
Torque @ 7.4v - 42.0kg/583.3oz-in
Speed @ 7.4v - 0.13 sec/60 deg
Refresh Rate: 333Hz
Motor Type: Brushless
Resolution (4096)
| | | |
| --- | --- | --- |
| Controls | QTY | Servo Type |
| Steering | 1 | 32kg |
| | | |
| Aileron | 2 | 32kg |
| | | |
| Flap | 2 | 42kg |
| | | |
| Rudder | 1 | 42kg |
| | | |
| Elevator | 2 | 42kg |
The Renegade is flying great. We have a T26 for power and guided by Spektrum and a Demon Cortex. The plane flies very smooth and has a great flight envelope. Here are a few short clips.
Items Needed To Complete:
Available from BVM
Pulse 3600mAh - 5000mAh Batteries

(1) BVM # TA-SR-1001 - Hi Flow BVM Ultimate Air Trap

12 Channel Receiver
Engine Choices
Your choice of 220 - 260 Class turbine
Call BVM for combo pricing.

NOTE: BVM prototype was flown with a Gyro.
Of course, a properly set-up Gyro smoothes things out especially in the wind.

#V-DA-BD-CORTEXPRO Bavarian Demon Cortex Pro $299.00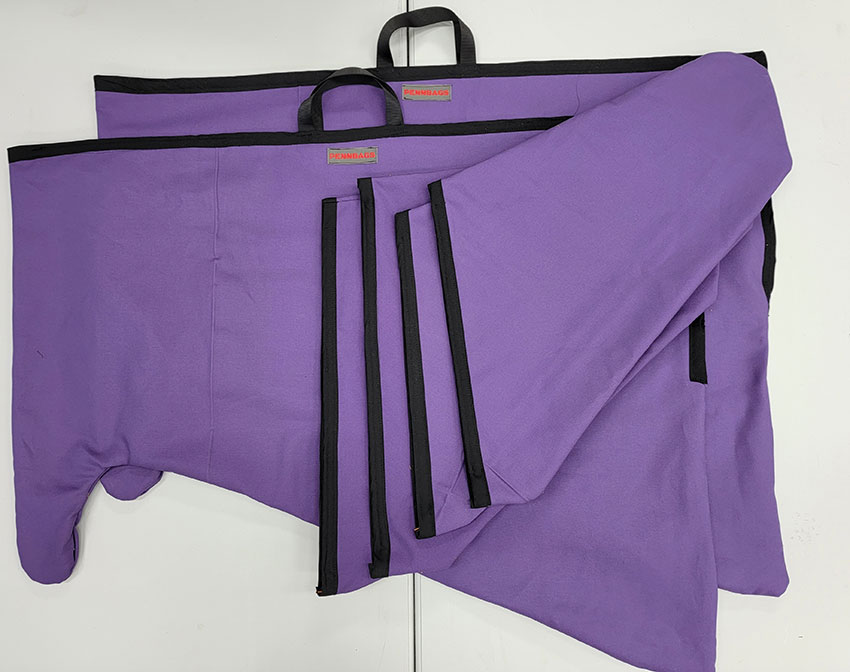 Set of Wing & Tail Bags $265.00
List of Adhesives/Lubricants:
| | |
| --- | --- |
| | |
| HeatShield BVM #PA-MA-1940 | BVM Dry Lube #1947 |
PRICE $9,599.00
includes freight shipped within the USA
Includes NEW BVM branded Servos
Custom paint schemes are available for up to a $500.00 artwork, documentation and development fee.
There are many paint scheme options that are not currently on our site. We are working diligently to update the website with all the existing schemes. Please give us a call if you have a scheme in mind to see if it is already in our archive.
Thank you for your understanding and continued support.
Michael Monsauret from Colorado with his BVM Renegade. This Renegade is powered by a Swiwin Sw240, Spektrum Guidance and a Cortex Pro.